With the changing lifestyle and dietary habits, dry fruits are becoming an essential part of everyone's diet. They have always been popular for their high nutritional value and flavor. They are perfect for snacking and can also be added to various dishes to enhance the flavor profile.
As people become more health-conscious, the demand for dry fruits will increase exponentially. India is a major consumer of dry fruits, with a wide variety of brands available in the market. However, not all of them are up to par.
So that you can make the best choice, I have compiled a list of the best dry fruits brands in India that you should look for this year(2022).
Related reading: 10 Best Coffee Brands In India That Every Coffee Lover Must Try
Things to consider when buying dry fruits
Packaging
Dry fruits are healthy snacks and are liked by people of all age groups. However, before buying dry fruits, it is important to check the packaging as there are chances that the dry fruits might be contaminated.
Before buying, make sure that the package is sealed properly and there is no damage to it.
Dry fruits that are not appropriately sealed get exposed to oxygen, and then they lose their freshness, and the rancidity process speeds up. They might also get caught by the mites, which hollow them from the inside.
If you are buying dry fruits online, choose a brand that has a return option.
Expiry date
It is important to check the expiry date of the dry fruits before buying them from the store or online.
Most dry fruits have a long shelf life, but a few expire quickly.
Smell
Smelling dry fruits is not possible while you buy dry fruits online, but if you are at the store,
make sure to check the smell of dry fruits to ensure that they are not spoiled.
Spoiled dry fruits will not taste good, and they might also be bad for your health.
Check the labels
That time had gone when people used to buy packaged food items without looking at their labels.
Make sure to check the label while buying dry fruits, as it will tell you the amount of sugar and calories in a serving. It will also list the ingredients and the nutritional information.
Checking the labels will help you choose the right dry fruits for your health needs. Choose dry fruits that are in their natural state and don't contain any artificial sweeteners.
Reviews
Whether you are buying dry fruits online or offline, customer reviews are one of the most important factors that help in making a purchase decision.
Customer reviews gives you an idea about the quality of the product, the taste, and the overall experience that people have had with that particular brand of dry fruits.
10 Best Dry Fruits Brands In India
Happilo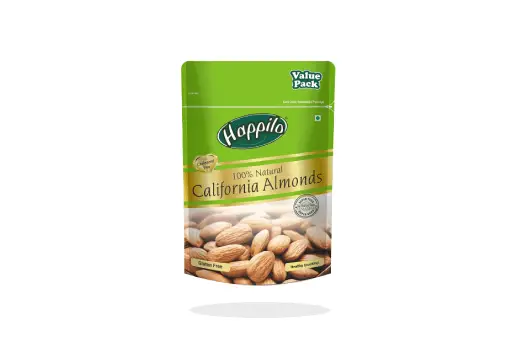 Website: happilo.com
Founded in: 2016
Founder: Vikas Nahar
Happilo is a health food brand that was founded in 2016. They sell nuts, dried fruits, organic seeds, Dry Roasted snacks, trail mixes, holiday gift hampers, etc.
They provide various products that have helped them gain popularity and become a staple in many homes.
This direct-to-consumer healthy food company has received a $25 million investment from Motilal Oswal PE (MOPE). Happilo plans to use this capital to expand its direct-to-consumer (D2C) business and increase revenue in the next years.
That means Happilo is one of those dry fruits brands in India that you can rely on for many years to come.
Why select Happilo dry fruits?
Good and attractive packaging
Premium-quality dry fruits
Offer great discounts on their products
Availability of a wide range of products
Affordable prices
Tulsi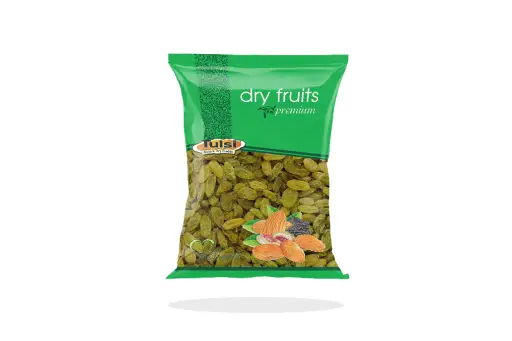 Website: tulsidryfruits.com
Founded in: 1950
Founder: Bajaj Food Group
Tulsi is one of the oldest edible nuts and dry fruits brands in India, with a wide range of raw and flavored products. They have dedicated processing facilities for dry fruits in Delhi, Punjab, Haryana, and Andhra Pradesh.
The brand has made significant investments in mechanisation to achieve high volumes and meet the rigorous hygiene standards required for the ever-growing market.
The company started importing and marketing Afghan dry fruits in 1950s India and has become a globally renowned, certified company.
Tulsi is the largest importer of California almonds in India. They also supply their products to big food brands like Haldiram, Britannia, Pepsico, Cadbury, and Bikanerwala.
Furthermore, they have their service in more than 20 countries, including America, Europe, and the Middle east.
Why select Tulsi dry fruits?
They have a wide range of products
Provide good quality products
Big supply chain
Advance machinery that creates high standards products
Nutraj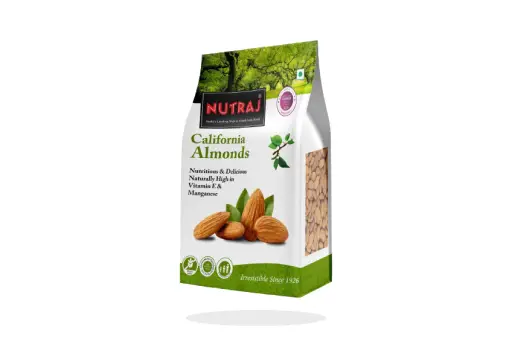 Website: nutraj.com
Founded in:
Founder: VKC Nuts Pvt. Ltd
If you are looking for a dry fruits brand with an extensive global market, nutraj is for you. They supply walnuts, morels & other products to over 35 countries.
They deliver excellent quality nuts and dried fruits at the most competitive prices, right at your doorstep.
Furthermore, they are available on various platforms like Dmart, Paytm, Amazon, Flipkart, Naaptol, Reliance retail, and Walmart.
Why select Nutraj dry fruits?
100% pure and handpicked products
Premium packaging
Crunchy and flavourful products
Wide range of products
Solimo
Solimo is one of the most popular dry fruits brands in India. It is an amazon brand that offers a variety of essential products, such as nuts, seeds, dry fruits, etc., at a reasonable price.
They sell handpicked dry fruits and are checked for quality by their staff. Moreover, the price of their nuts and dry fruits is low-cost, so you don't have to overthink about the price.
Why select Solimo dry fruits?
Premium Quality
Owned by one of the big giants on the earth
Hygienically packed in a facility that complies with food safety regulations
Affordable prices
Farmley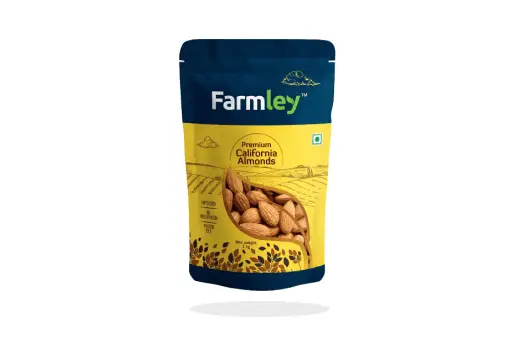 Website: farmley.com
Founded in: 2017
Founder: Akash Sharma (Co-founder & CEO)
As the name suggests, farmley is the marketplace that provides non-perishable food products, including nuts, seeds, dry fruits, and grain, directly from the farms.
They have put money into building the deepest backend linkages directly with the best farms in India and across the world.
Farmley provides high-quality, adulteration-free products to their customers at competitive prices. They also work to get the best value for farmers by eliminating middlemen.
Every purchase you make at farmley will have a significant impact on the lives of the farmers in the community.
Why select Farmley dry fruits?
Attractive and solid packaging
Exotic collections
All the products come directly from farms
Wide range of products
Wonderland foods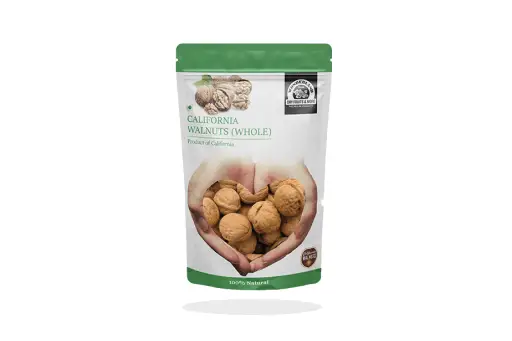 Website: wonderlandfoods.in
Founded in: 2012
Founder: Sunorganic group
Wonderland Foods is a brand introduced by Sunorganic Industries Pvt. Ltd. to ensure that only the world's "priceless" nuts are imported to India.
Their process of handpicking and selection goes through tremendous intricacies, which ensures that only the best products reach the market.
From salted and roasted nuts to flavorful variations, they offer a wide range of delightful products suitable for different needs.
Why select Wonderland foods dry fruits?
Value for money
Nice and beautiful packaging
Wide range of products
High-quality products
Eighty7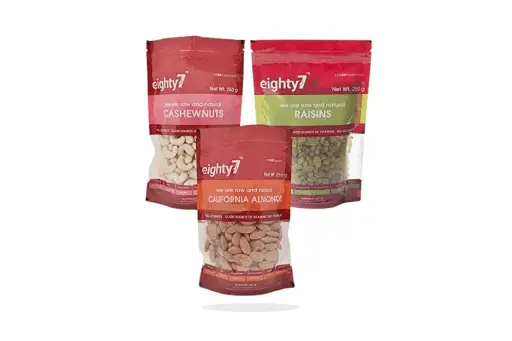 Website: eighty7.com
Founded in: 2017
Founder: Dinika Bhatia
Eighty7 is a line of high-quality, affordable raw and natural foods. It was created by DRB Foods to provide healthy options for people on the go.
Their products include:
Healthy Basics (raw and lightly salted premium dried fruit).
Healthy Exotics (dry roasted and playfully seasoned).
Limited Editions (innovatively crafted).
Why select eighty7 dry fruits?
Solid packaging
Provides limited edition products
Affordable products
High-quality products
Urban platter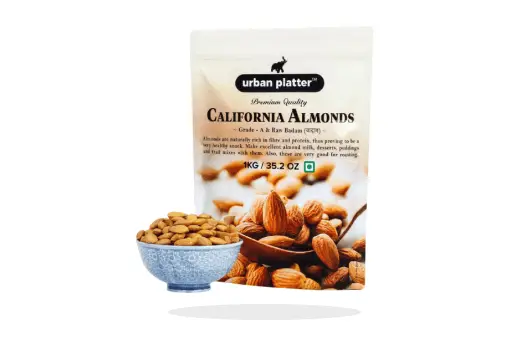 Website: urbanplatter.in
Founded in: 2015
Founder: Chirag Kenia and Dhaval Kenia
Urban Platter is a Mumbai-based brand founded by two brothers, Chirag and Dhaval Kenia, in 2015.
This is a business run by people who care about food, its impact on our lives, and the environment.
They primarily manufacture and sell their goods through online channels, amazon accounting for more than 90% of sales.
All their products are cruelty-free, toxin-free, and plant-based.
Why select Urban platter dry fruits?
Premium quality products
Exotic options
Customer-centric products
Plant-based products
Naturoz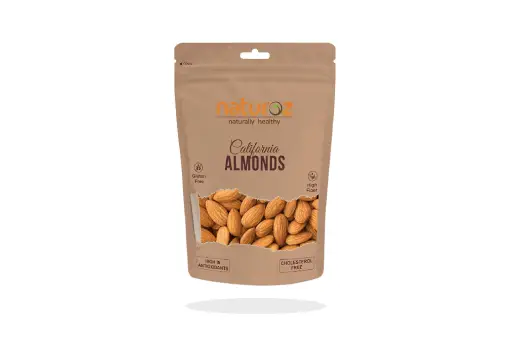 Website: naturoz.in
Founded in:
Founder: Kbb Nuts Pvt Ltd
Naturoz is a new brand created by Kbb Nuts Pvt Ltd.
It is known for providing traditional varieties to its customer, such as Mamra, Gurbandi & Sundekhani. They also offer other dried fruits like cranberry, prunes, and new flavors of nuts with its Gourmia brand.
They also have other dry fruits such as Munnaka, Turkish apricot, anjeer, and chia seeds.
Why select Naturoz dry fruits?
100% natural products
Beautiful sealed-pack packaging
Offers a wide variety of products
60 Day refund policy
Free exchanges
True elements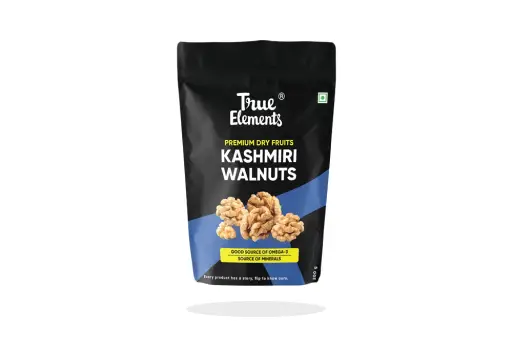 Website: true-elements.com
Founded in: 2014
Founder: Puru Gupta (Co-founder & CEO)
True elements, founded in 2014, is India's leading healthy breakfast and snacks brand to be globally certified as clean and whole. It has more than 10,000 reviews on Amazon.
It is one of India's fastest-growing healthy breakfast and snack brands, which sells completely natural and sugar-free products.
Currently, the brand is present across approximately 12,000 stores and is planning to be in 20,000 stores by the end of FY22.
Each pack of dry fruits from true elements comes with a QR code, by scanning, you can track the entire journey for ingredients used in it.
Why select True elements dry fruits?
Wide range of products
Good quality products
100% sugar-free products
Final words
Dry fruits are a great addition to your diet, and there are many great Indian brands to choose from.
The above-listed dry fruits brands are some of the best you can find in India. Make sure to try them and see which one you like most.
Found this information helpful? Share it with the world.
Also read: 8 Best Energy Drinks In India To Boost Your Energy Levels (2022)