Green coffee is a type of coffee extracted from beans while they are still green. It has less caffeine than regular coffee but is still high in antioxidants and other health benefits. Many people prefer it over regular coffee because it is milder, healthier, and less expensive.
However, some people are reluctant to buy it because they are unfamiliar with making green coffee.
Well, I am here to tell you that making green coffee isn't as difficult as you might think. You only need to look for a good coffee powder, and you can make coffee at home for a reasonable price.
In this post, I will share 3 ways to quickly and easily make delicious green coffee at home.
Is green coffee healthy?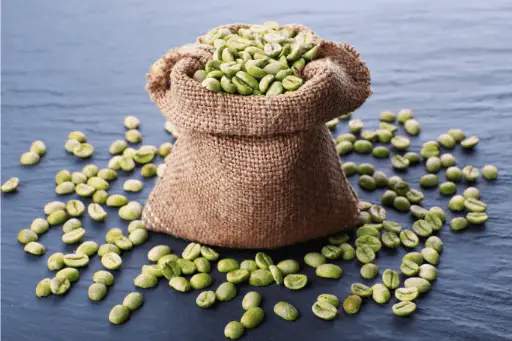 Green coffee has been around for a while, but it wasn't widely consumed until recently. It has become increasingly popular over the last decade, but why? This is because it poses so many health benefits.
Here are some of the health benefits of green coffee:
Green coffee beans are high in antioxidants, shown to lower blood pressure.
The chlorogenic acid in green coffee has been shown to improve brain function by boosting mood and memory.
Antioxidants in green coffee help fight free radicals and help to detoxify the body.
Chlorogenic acid has been shown to reduce bad cholesterol levels in the body.
It has anti-aging properties, which is why it is now found in many skin care products.
3 ways to make green coffee (quick and easy)
Using raw unroasted beans – process first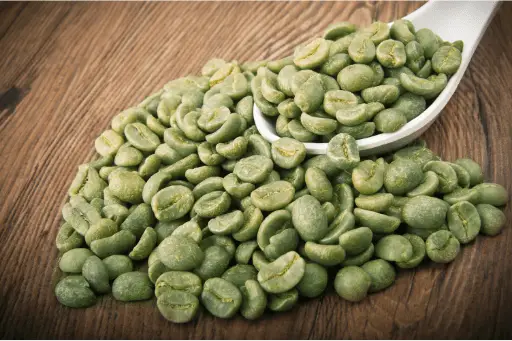 Combine 150ml to 200ml water and two tablespoons of unroasted coffee beans in a bowl. Allow it to soak for 8-12 hours or overnight.
The next day, boil them in the same water for 15 minutes over a low flame.
If you want, you can add some ginger to it.
After 15 minutes, turn off the gas and let it cool for a few minutes.
Filter out the flavoring water in a cup, and your green coffee is ready to drink.
If some of your coffee is left while making, you can keep it in an airtight container in the fridge for 3-4 days and drink it.
If desired, you can re-use the same coffee beans. However, your flavor may shift or lighten.
Note: The green coffee made this way has a much stronger flavor. You can dilute it a little with warm water if it's too strong for you. Also, if you find this bitter, you can sweeten it with honey.
Using raw unroasted beans – process second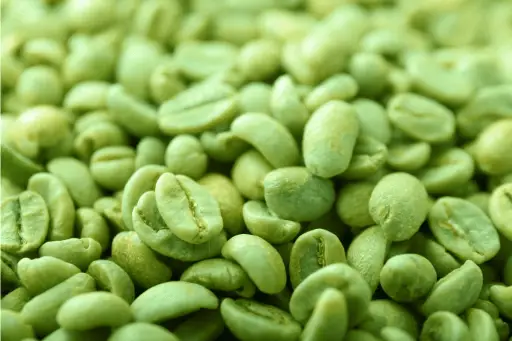 You can also grind your coffee beans to make powder out of them. Green coffee beans are difficult to grind, so you'll need a powerful grinder for this.
Grind some raw coffee beans in a grinder until they are fine.
Add 200ml water to a pan and boil it.
Toss in a few small slices of ginger into the boiling water.
Turn off the gas and let the water cool for a few minutes.
Now add your coffee powder to a cup, then add hot water to it.
If you want, you can sweeten it with honey or stevia leaf to make it taste a little sweeter.
Your green coffee is finally ready to drink.
Using unroasted beans powder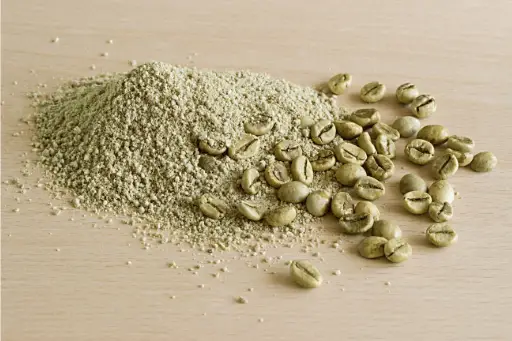 Add 200ml of water to a pan and boil it for about 15 minutes.
Add ginger or cinnamon powder to the pan. Cinnamon will give it a pleasant flavor.
Turn off the gas and let the water cool down for a few minutes.
In a cup, add one teaspoon of unroasted green coffee powder.
Now add the pan water to your cup and stir it well.
Add a few drops of lemon juice to it, and your green coffee is ready to drink.
Can green coffee reduce weight?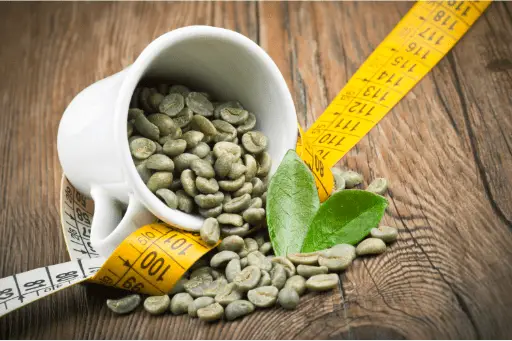 Green coffee beans are one of the most popular weight-loss supplements on the market. However, can green coffee truly help you in losing weight?
In human studies, the green coffee extract has been shown to have the potential to aid weight loss. However, the studies we not correctly designed, so more accurate research is needed.
Many health experts still believe that it is an effective weight-loss supplement. Green coffee beans are high in a chemical called chlorogenic acid. It is thought to be one of the main weight-loss chemicals in green coffee beans.
Chlorogenic acid reduces the amount of glucose released into the bloodstream after a meal. This helps you lose weight by reducing the amount of fat you have stored in your body. It also boosts the amount of fat your body burns. It does this by increasing the amount of norepinephrine in the body. Norepinephrine is a hormone that helps fat breakdown by increasing the body's metabolic rate.
In conclusion, green coffee can help you lose weight but relying solely on it is not a good strategy. Combine your green coffee with daily exercise if you want to see results.
Is green coffee good for skin?
Green coffee is all the rage in the health and wellness community. It is not only used as a weight-loss supplement, but also to improve the health of your skin.
There are several ways in which green coffee is good for your skin:
It is a natural source of antioxidants that aid in preventing premature aging and reducing wrinkles.
Green coffee contains caffeine and chlorogenic acid, which help tighten your skin and make it look younger.
It is high in chlorogenic acid, a powerful antioxidant that effectively fights free radicals that cause wrinkles and fine lines.
The powerful antioxidants in green coffee also protect your skin against the harmful effects of ultraviolet radiation.
Green coffee extract is high in fatty acids and esters, such as oleic acid and linoleic acid, which keep your skin hydrated and nourished.
Final words
Finally, to make green coffee, you don't need to be a coffee expert, and you don't need any heavy machinery. You only need green coffee beans or powder to get started.
I hope you enjoyed and found this post on how to make green coffee useful!
As always, I appreciate hearing from you. If you have any additional tips or questions, please leave them in the comments section below.