There are many ways to find support for mental health issues on the internet, and one of them is mental health forums.
For more than two decades, mental health forums have been in existence and have helped countless people manage their mental health problems.
Mental illness affects millions of people around the globe. There are numerous resources on the internet to help, but it may be hard to find them.
In this post, we will look over some of the top mental health forums on the internet.
What is mental health forum?
A forum on the internet is a place where people meet, talk and support each other. A mental health forum is a place where people with mental health problems (such as stress, anxiety, depression, and bipolar) can meet and discuss their issues with people who have been in the same situation before.
Due to the increasing problem of mental health issues, it has seemed impossible to reach out to every person on the planet; that's where the mental health forums come in handy. 
These forums have enabled people who have been through similar experiences to come together, discuss their concerns about a particular disorder and get the best solutions to deal with their problems.
Mental health forums have played an important role in improving the mental health of people around the globe. However, finding such forums that provide help and continuous support have been challenging.
Benefits of mental health forums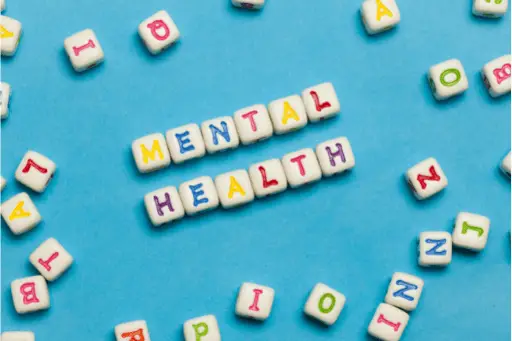 Open for every person
As a culture, we have a problem talking about mental health issues. For most people talking about their mental health is a big challenge. They think that people may feel that they're 'weird' if they reveal their mental health problems.
As a society, we need to talk about mental health and support people suffering from depression or mental health issues. We need to understand that seeing a doctor talk about your mental health problems or seeking treatment is not a sign of weakness.
Mental health forums are great for people who feel shy about talking face-to-face about their mental health problems.

You can ask questions and get answers regarding anything on these forums since the people that participate are those who have been in your shoes.
24/7 Support
Sometimes It's difficult for people to go to a health care facility and seek assistance. But because the internet is accessible almost 24 hours a day, the mental health forum provides support that can be delivered whenever and wherever required.
Free of cost service
Mental health forums are free to everyone. If you are new to the forums, you will have to do a short registration process which only takes a few seconds.
However you may find some paid sites out there, but many websites offer free resources and support for a wide range of mental health issues.
It doesn't matter if you have a question about medication or you want to talk about your day; forums are there to help you without any cost.
Help people of any ages
Mental health problems affect people of all ages. Whether you're a teenager or an adult, these forums offer support to people of all ages.
Quality information
Many people who are struggling with their mental health can benefit from the knowledge and support provided by mental health forums. The information shared in these forums is regularly checked and validated by experienced and knowledgeable people.
Mental health experts manage most mental health forums. They know how to handle issues and deal with people in real time.
Top 5 mental health forums
1. Mental health forum
It's a well-known forum started in 2003 by mental health foundation, a UK-based charity run by a large group of volunteers around the world. It has vast support for different mental health issues like anxiety, bipolar, depression, eating disorders, panic disorder, and much more.
They use artificial intelligence to find posts on their forum that may be a cause for concern. Then those posts are marked and verified individually by members of the Forum Safety Team.
2. Thriveworks
Another great online forum for mental health support is Thriveworks. They have a mission to help people live happy and successful lives. They provide support for depression, anxiety, grief, loss, and relationships.
Clients who prefer online appointments versus in-person meetings can choose between phone therapy and video counseling sessions. They have around 200 places where they offer their services.
If you want a counseling session from an expert, they have divided it into two categories, i.e. session cost and enrollment cost:
For a single session, they charge around 15$ to 40$.
For enrollment, they charge about 39$ a month.
3. SMARTrecovery
SMART Recovery, founded in 1994, is a non-profit organization dedicated to supporting people struggling with addiction. The acronym "SMART" Recovery stands for "Self-Management and Recovery Training." It offers more than 2,000 local meetings and provides service in a variety of nations.
Participants in meetings support one another in resolving issues related to any addiction (to drugs, alcohol, or activities such as gambling or over-eating).
In addition to regular meetings, they also have an online forum where people can post messages 24 hours a day, seven days a week. These online support groups may be most beneficial to anyone who has developed anxiety in addition to an addiction.
The SMART Recovery approach to recovery is summarized in the Four-Point program:
Enhance and maintain motivation to abstain
Cope with urges
Manage thoughts, feelings, and behaviours
Balance momentary and enduring satisfactions
4. Therapytribe
Therapytribe is a peer-to-peer support group for dealing with the fear and tension that comes with anxiety disorders. You get the option of posting in a group forum or chatting live with other members of the group in chat rooms.
You'll also get access to a blog where you can tell your experience, express yourself, encourage others, or complain. 
The Therapytribe is home to many unique mental health support groups such as AddictionTribe, AnxietyTribe, DepressionTribe, LGBTribe, MarriageFamilyTribe, and HIV/AidsTribe,.
5. 7cups
7cups is a support group for persons suffering from depression and anxiety. The anxiety support forum has a wealth of resources and is a great place to discuss knowledge and personal experiences about panic attacks, general anxiety, phobias, drugs, and other topics.
They even offer listeners specifically for teenagers age 13 – 17, so you can talk privately whenever you need to. You can also participate in their teen community forums and chat rooms, where you can share your experiences with peers who understand what you're going through.
Their professional volunteer listeners can provide emotional support via online chat 24 hours a day, seven days a week. If you need professional assistance, 7 Cups of Tea also offers online counseling for $150 per month.
Another great thing about 7cups is that they offer mobile application support for both iOS and Android.
Conclusion
The mental issue is an important topic that no one should avoid. I hope that this post has provided you with information on top mental health Forums on the internet.

Would you please share this content with your family and friends? Who knows, maybe there's someone behind the door suffering from mental illness and in need of assistance.
Related reading: