Almonds are one of the most popular nuts in the Western world because they are delicious, healthful, and versatile. They are packed with nutrients, and you can enjoy them roasted, chopped, or whole. However, what most people don't know is that almonds have more than 10 types in the world.
Yes, It's possible that you are not aware of the various types of almonds. That's why in this post, I will be sharing the list of different types of almonds that you may not have eaten before.
Also read: 20+ Amazing List Of Dry Fruits Name To Include In Your Diet
Health benefits of almonds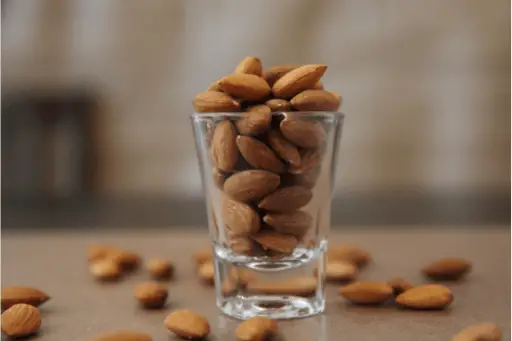 Before we get into the different types of almonds, let's look at why people prefer almonds over other nuts.
Almonds are one of the nutritious nuts available. They are high in vitamins, minerals, fiber, healthy fats, and antioxidants. They are an essential part of a well-balanced diet.
These nuts are rich in magnesium, which can reduce the risk of type 2 diabetes.
A handful of almonds (approximately 8 to 10) per day can provide your body with numerous essential nutrients.
Eating 8 to 10 almonds per day provides your body approx:
3 percent of daily recommended calories intake.
2 percent of daily recommended potassium intake.
5 percent of daily recommended protein intake for average sedentary men and women.
9 percent of daily magnesium intake.
3 to 4 percent of daily calcium intake
5 percent of daily recommended dietary fiber intake
15 percent of daily recommended vitamin E intake
The following are some of the health benefits of almonds:
Excellent for lowering cholesterol levels.
It has high levels of vitamin E, which is good for your hair and skin.
It may help improve lipid, or fat, levels in the blood.
Good source of antioxidants that help to fight damage caused by free radicals in the body.
It contains calcium, which is beneficial to your bones.
Almonds have a glycemic index of 0, meaning they do not affect blood sugar levels.
Also read: 20 Health Benefits of Eating Dry Fruits Every day
11 Type of almonds
Almonds are available in a variety of shapes and sizes., each with its distinct flavor and culinary experience. If you enjoy almonds, you are surely going to enjoy this list.
Nonpareil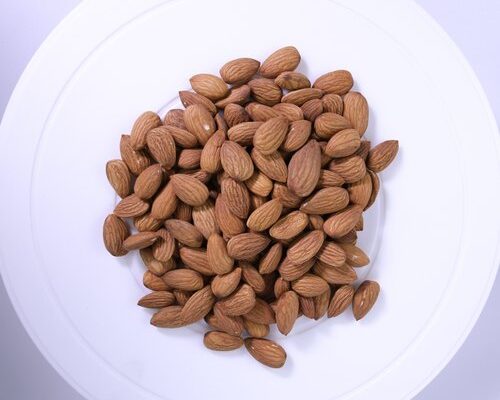 These almonds are one of the world's rarest, healthiest, and most valuable almonds you can buy.
Nonpareil means "without equal" in French, and these almonds are known for their superior taste and texture. These are primarily grown in California and harvested in late August, but they are available all year.
These are small and have light brown outer skin. Because of their distinct flavor and appearance, they're a fan favorite among those who've tried them.
Despite high-fat content, nonpareil almonds are also high in protein, fiber, and Vitamin E. They're a good source of calcium and iron as well.
Tuono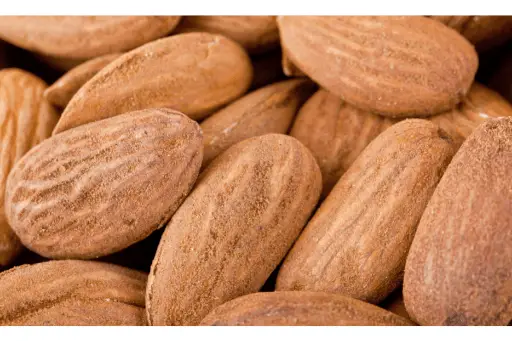 Tuono almonds are not only more nutritious, but they also contain more vitamins and minerals than regular almonds.
They're also a lot less expensive than other expensive nuts, making them more accessible to everyone. There are no artificial colors, flavors, preservatives, or hydrogenated oils.
Furthermore, these almonds are gluten-free, so gluten-allergic individuals need not be concerned.
Mariana
Mariana almonds are a popular variety of almonds worldwide. They are grown on Mariana Island, which is located in the Pacific Ocean.
This type of almond is trendy among locals because it is very nutritious (it is believed they help protect against heart diseases).
These almonds are delicious and can be used in a variety of dishes.
Also read: 9 Best Dry Fruits for Weight Loss that Actually Works
Marcona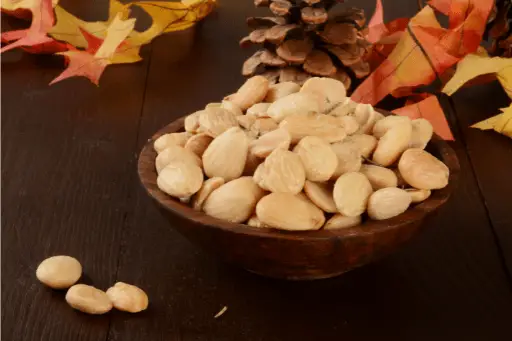 Marcona almonds, also known as the "Queen of Almonds," are imported from Spain. These are native to Spain and are grown along the Mediterranean's coasts.
These have a buttery flavor and texture and are shorter, rounder, sweeter, and softer than traditional almonds.
Marcon almonds can be eaten in the same way as regular almonds. Their appealing mouthfeel and distinct flavor elevate an ordinary dish to a new level.
They are significantly more expensive and difficult to find in the grocery store because they are imported from Spain.
You can eat these almonds as a snack or can also be added to salads and desserts.
Mission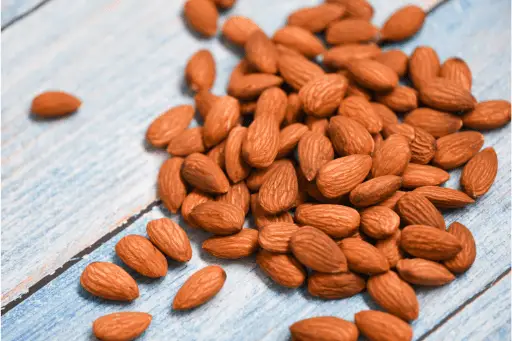 Mission Almonds are considered superior to other almonds in terms of flavor, freshness, and taste.
They are a type of almond that is available on the market and is grown, harvested, and processed organically in the United States.
The natural taste of mission almonds is preserved because pesticides and other chemicals are not used.
Shalimar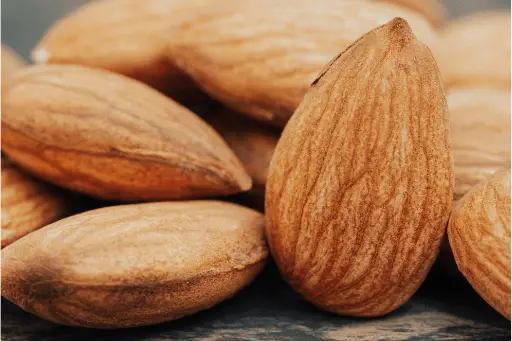 Shalimar almonds are widely used in India. They are very rich in nutrients and are often used for maintaining good health.
The outer shell of these almonds is very hard and the color is light brown.
These almonds are among the world's most expensive nuts because they are delicious and have a delicate flavor that almost everyone enjoys.
It contains the most fiber of any nut on the market. As a result, it has become one of the most popular almond varieties.
Mollar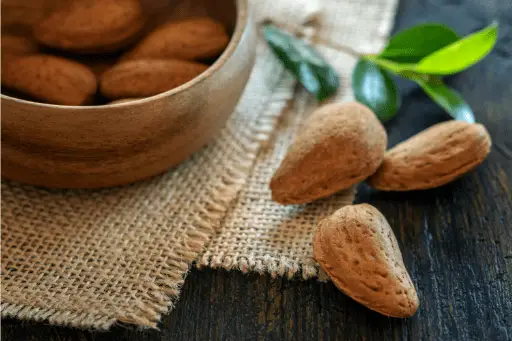 The mollar almond is also often referred to as the sweet almond and is native to Spain. These almonds are high in protein, calories, fiber, and vitamin E.
You can eat a mollar almond in the same way that you would a regular almond.
Peerless
Peerless almonds are a variety of almonds that are grown in California. They have a thin, dark brown skin, a high oil content, and a thin shell, making them a great almond to eat.
Like all almonds, they are a good source of vitamin E, protein, fiber, and calcium. Also, they have a lot of monounsaturated fat, which is good fat for your heart.
These are tasty snack that comes in three flavors: roasted, salted, and honey roasted, and can be enjoyed at any time of day.
Whether you are looking for a healthy snack or a great source of protein, Peerless Almonds are a perfect choice.
Sonora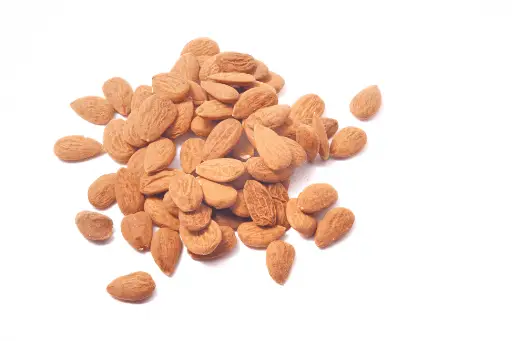 Sonora almonds are a delicious kind of almonds grown in the Mexican state of Sonora. These are much larger and grown differently than regular almonds, are much less common in stores, and are much more expensive.
These do, however, contain significantly high vitamins and minerals, making them a healthier option.
These almonds are high in antioxidants and help to boost the immune system. Also, these are loaded with anti-inflammatory properties and are vital for leading a healthy lifestyle.
Eating sonora almonds improves your heart health and helps in the treatment of hair fall and dandruff.
Fritz
Fritz Almonds are a healthy almond variety grown in the Central Valley of California.
They are grown in a unique way that makes them even more unique. The almonds are grown without the use of insecticides, herbicides, or fungicides in soil that is rich in minerals and nutrients.
The almonds are then hand-picked in the central Valley location with the finest care.
They are distinguished by their long, short, plump/round-shaped nuts. Fritz's nuts have a wrinkled surface and are small, medium plump shapes.
Ferraduel
Ferraduel almonds are a unique almond variety that originated in France. This almond has a hard shell, a long and wide nut shape, and a 28 percent kernel to nut ratio. 
In irrigated fields, it ripens late and produces high yields. To some extent, Ferranduel is an alternate-bearing variety.
This variety contains a lot of vitamin E, magnesium, calcium, and other nutrients that are good for the human body.
After they have fully matured and been harvested, ferraduel almonds are dried and stored in cool, dark, dry, and airy spaces.
They can be consumed raw or cooked.
Final words
Almonds are without a doubt one of the most nutrient-dense foods available. Whether you're just snacking on them or using them in recipes, they are always a good choice.
Using the information above, you can find the almonds that you will enjoy the most.
I hope you enjoyed this list of the 11 best types of almonds. If you have any other questions or concerns please land them in the comment section.
If you find this information useful, do share it with other people.
Other articles you might like:
References: