From a humble beginning of a single bakery in 1880 to the current day with more than 2000 organized and 1,000,000 unorganized bakeries and around 10,000 varieties of bread, cakes, pastries, and biscuits, the Indian bread industry has come a long way.
There is no denying that bread is an all-time favorite food for most Indians. It is a versatile food that can be eaten in different ways and paired with different dishes. It also happens to be one of the most affordable foods available.
The market is flooded with both local and international brands offering a different variety of bread to people. While the market is cluttered, it can be daunting for the average person to pick the right brand that caters to their needs and fits within their budget.
So to make it easy to help you choose the right bread brand for you. I have compiled a list of the best bread brands in India that will fulfill your every taste requirement and fit into every budget.
However, before getting to the list, you should have a basic knowledge of bread.
What are different types of bread?
Before selecting the right bread brand for yourself, you should know the types of bread that exist in the market.
Mainly there are three types of bread that you would find:
White bread
White bread is the most common type of bread available in Indian stores. It is made from wheat flour with the bran and germ removed. This process gives the bread a white color and a finer texture.
Almost 90% of the white breads in the market are unhealthy. From 100% refined white flour(Maida) to refined vegetable oils to preservatives to emulsifiers to improvers to acidity regulators, there are no ingredients that can be called healthy.
In addition, the consumption of white bread has been linked to an increase in the risk of diabetes and obesity.
Brown bread
Brown bread is a type of bread made with whole wheat flour that has both the bran and germ in it. It is darker in color than white bread and has a nuttier flavor.
It is often considered more healthy than white bread because it is made with whole wheat flour instead of white flour.
Multigrain bread
Multigrain bread is a type of bread made with multiple types of grains. This can include whole grains, cracked grains, and flour. Some multigrain breads also include flaxseed, sunflower seeds, or other nuts or seeds.
The different grains give the bread a nutty, earthy flavor and added nutrients and fiber. It is a healthier alternative to white bread and is often considered more filling.
10 Best bread brands in India
The below-listed bread brands are not only the best ones in India but also the healthiest.
Harvest gold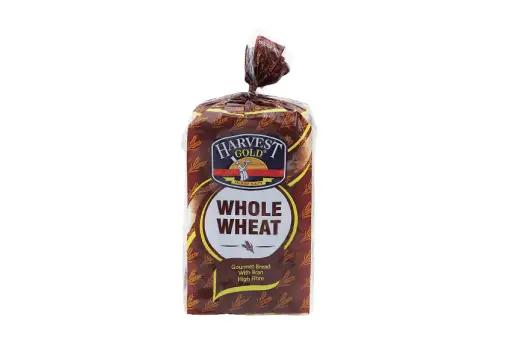 Started in: 1993
Website: https://harvestgold.in/
Starting its journey from the first production facility in Bhiwandi to featuring in the discovery channel for the best bread brand in India, this brand has come so far.
With headquarter in Delhi, harvest gold is one of those brands that dominate India's bread market. Grupo Bimbo acquired harvest Gold in 2017 as its entry into India.
From quick breakfasts to healthy lunches to wholesome meals for family dinners or light midnight snacks, they have something for every occasion.
Popular bread varieties offered:
Family pack
Atta bread
White bread
Brown bread
Whole wheat bread
Sandwich bread
Multigrain bread
Milk bread
Britannia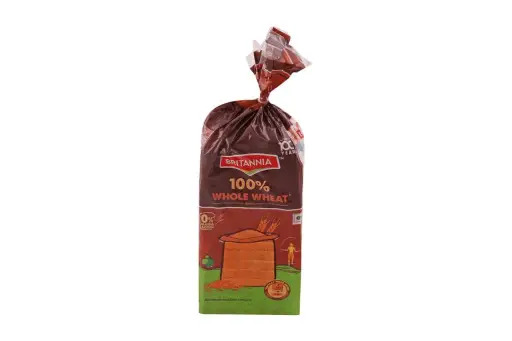 Started in: 1892
Website: http://britannia.co.in/
Britannia is one of the most popular, trusted, valuable, and organized bread brands in India. Their products are available all over the country and in more than 60 countries across the globe.
The bread brand was established in Kolkata, India, in 1892 with a meager investment of RS. 295. Today, it is the country's largest organized bread supplier with an annual turnover of more than 1 lac tons in volume and Rs.450 crores in value.
The company claims that they have removed over 8500 tonnes of Trans Fat from their products, making India's first Zero Trans Fat company. More than 50% of their product portfolio is enriched with essential micro-nutrients that help nourish your body.
Also, they sell about 1 Million loaves daily across more than 100 cities and towns in India.
Popular bread varieties offered:
Multi-grain bread
100% whole wheat bread
Honey oats bread
Multi-fiber bread
Atta bread
Vitamin Enriched bread
Fruit bread
Bonn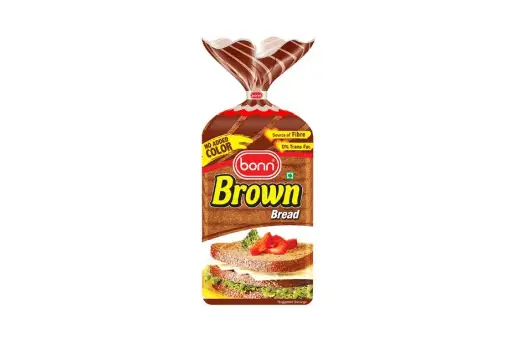 Started in: 1985
Website: https://bonn.in/
Bonn is another popular bread brand in India, started in 1985 in Ludhiana. Today, it has rapidly grown and become more than Rs 700 crore brand.
They manufacture various varieties of pav, bread, cake, rusk, and many other products.
Besides the Indian market, Bonn products are also distributed to the UK, the US, Australia, Africa, the Gulf, the UAE, and the Netherlands.
Popular bread varieties offered:
Multigrain bread
Prime time – brown bread
Prime time – white slice bread
Atta wholewheat bread
Paushtaa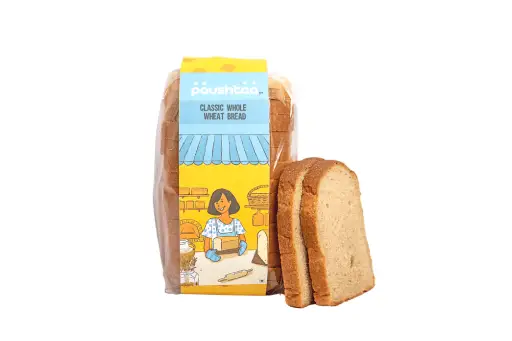 Started in: 2015
Website: https://www.paushtaa.com/
Paushtaa is one of the healthiest bread brands from an Indian mother. Her quest to create a healthy lifestyle for her household led her to discover the world of purity.
The brand is not so famous among the people, but its products are healthy with no chemicals, no preservatives, no artificial color, and no refined sugar.
It is one of those bread brands in India that you should consider worth trying.
Though their products are only available in Delhi-NCR through some outlets, you can order online from Bigbasket or Amazon.
Popular bread varieties offered:
Classic whole wheat sourdough bread
Multigrain sourdough bread
Whole wheat pau buns
Whole wheat garlic bread
Modern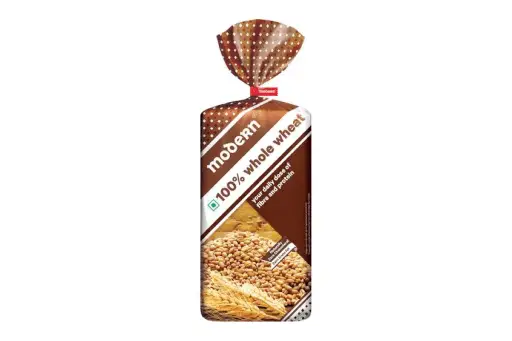 Started in: 1965
Website: https://www.modernfoods.co.in/
Modern Food Industries was set up in 1965 as Modern Bakeries Limited and is owned by the Government of India.
It is one of the most trusted bread brands in India that holds around 35-40 percent market share of the Indian bread market with a revenue of Rs 400 crore.
It is available in close to 100,000 stores and manufactured in 40 factories across India.
The have variety of products for Indian consumers, such as bread, cakes, rusks, buns, pizza bases, and other bakery products.
Popular bread varieties offered:
Hi-Fiber white bread
Hi-Fiber brown bread
Garlic bread
Oats & Honey bread
Ragi & Oats bread
Fruits bread
Multigrain bread
English oven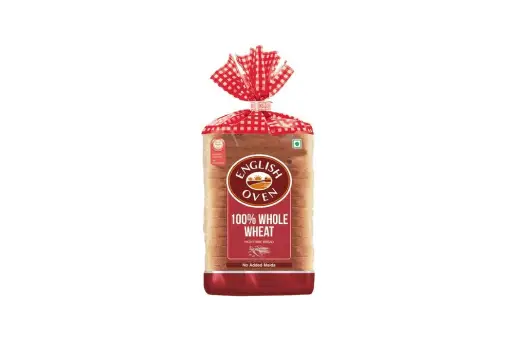 Started in: 1978
Website: https://www.englishoven.com
English oven is not only a brand but a story of a young housewife who followed her passion in the bakery and created a company with revenue of more than $100 million.
It is one of the widely available bread brands in the country. It is also available in more than 64 countries worldwide.
Today, English Oven produces more than 1,20,000 bread loaves per day in the market.
Popular bread varieties offered:
100% Atta bread
100% whole wheat bread
Brown bread
Multigrain bread
Breakfast bread
Sweet bread
The baker's dozen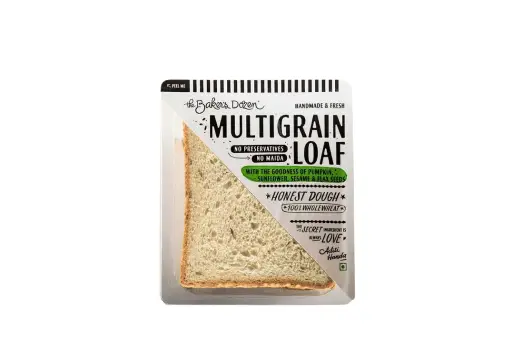 Started in: 2013
Website: https://thebakersdozen.in/
Started in 2013, the baker's dozen is another India's finest bakery brands that sells some of the healthiest breads.
The Baker's Dozen started out selling 1,000 units of sourdough in its first year. In five years, that number went up to 100,000. Today, the company sells at least 300,000 units of sourdough each year.
As per the co-founder, the brand has a presence in almost 28 cities across 1,000 touchpoints at present.
Popular bread varieties offered:
Multigrain loaf 100% wholewheat
Garlic bread
Pita bread
Gluten-Free bread
High-Protein bread
The health factory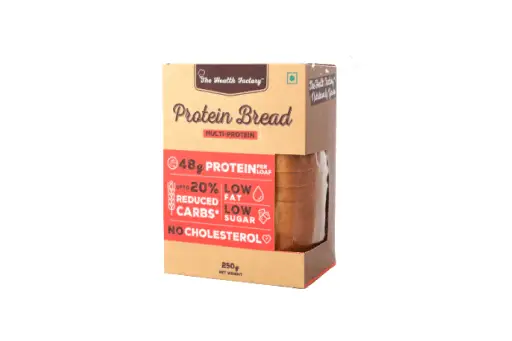 Started in: 2016
Website: https://www.thehealthfactory.in/
If you are looking to incorporate protein-based products into your lifestyle, the health factory is a brand that can help you.
They offer protein-rich products such as multi-protein bread, vegan bread, and cookies. They claim that every loaf of bread has 48g of protein and is free from cholesterol.
In addition, they offer products on a subscription basis where you get benefits like a lower price, no delivery charges, and ease of ordering.
Popular bread varieties offered:
Whole Wheat bread (6.4g protein per loaf)
Multi Protein bread (48g protein per loaf)
Multi Protein Lite bread (36g protein per loaf)
La americana gourmet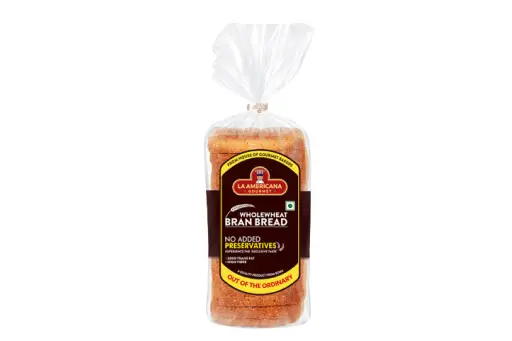 Started in: 2018
Website: https://bonn.in/la-americana-gourmet/
La Americana gourmet is another commonly available bread brand in India.
It was introduced in 2018 by the Bonn and took over the bread and bakery industry. Their products are preservative-free and emphasize health and fitness.
Other than bread, the brand offer variety of other bakery products such as cookies, bran burger, bran kulcha, and brownie.
Popular bread varieties offered:
Whole wheat multigrain bread
Milk bread
Garlic Oregano bread
Bran bread
Focaccia bread
Natures's own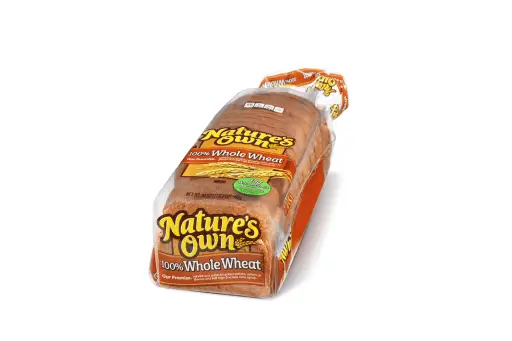 Started in: 1977
Website: https://www.naturesownbread.com/
Nature's Own is America's favorite bread brand that makes its bread without using artificial preservatives, colors or flavors, or high fructose corn syrup.
However, the bread from this brand is not widely available in India, but you can buy them online.
The company behind Nature's Own, Flowers Foods, has more than 100 years of experience in the baking industry.
Popular bread varieties offered:
Honey wheat bread
100% whole wheat bread
Butter bread
Honey 7 grain bread
Honey oat bread
How to choose the best bread for you?
As you can see, when it comes to bread, there are tremendous varieties on the market, and it can be difficult to choose the best one for you.
Here are a few tips to help you choose the right bread for you:
Check expiry date
Bread has a short shelf life of around 4-5 days because it's vulnerable to mold growth. Always check the expiry date on the bread before buying it, and if it's close to the end of its shelf life, don't buy it.
Also, if you're not going to eat the bread in two or three days, the best option is to freeze it for later.
Go for 100%
Not all breads are created equal. Some brands in the market claim their bread has 100% whole grains, but most of them are made using refined flour (maida).
Always try to buy bread made up of 100% whole grains. When you purchase bread made up of 100% whole grains, you're getting the most nutritional value for your money. Not only 100% whole grain breads are better for your health, but they also taste better.
Be sure to check the ingredients list on any bread you purchase to ensure that it is made up of 100% whole grains.
Always check the ingredient labels
When you're looking to buy bread, always check the ingredient list on the back of the package. Some people will argue who has time to look at all these labels in bread. But believe me, buying things without looking at their ingredients may cost you your health.
Some brands add unhealthy ingredients like high fructose corn syrup, a type of sugar that can damage your liver. Other ingredients to watch out for include: partially hydrogenated oils, Improvers (923 and 1104), and Emulsifiers (471 and 472e).
Gluten
If you are gluten-sensitive, the best thing to do is buy bread that is specifically labeled gluten-free.
Final words
There are a number of different bread brands in India, and each one has its own unique flavors and textures. Whether you are looking for a hearty whole-wheat loaf or a light and fluffy white bread, the above brands are some of the best that will suit your taste and budget.
However, before buying any bread be sure to check the expiry date and the labels on the ingredients. Also, make sure that the bread is 100% made from whole wheat.
Found this information helpful? Share it with the world!
Here are a few other posts that may also help you choose the best brand for yourself: