As people are becoming more health-conscious, they are continuously improving their diet. They are switching to more on the side of organic, such as whole grains. One such grain which has become increasingly popular in India is quinoa.
As per the imarc research, the Indian quinoa market has grown rapidly, with a CAGR of around 24% from 2015-2020. It's anticipated that this growth will continue during 2021-2026.
Quinoa is a grain crop that has been consumed for centuries. It is gluten-free, high in protein and one of the few plant-based sources of Omega-3 fatty acids.
However, with the increasing popularity of quinoa, the number of brands selling the product in India is also growing. A quick search on Amazon shows that over 500 quinoa products are sold in India. But how do you know which brands are the best? Or which brand quinoa is the best?
Don't worry. I have compiled a list of the 9 best quinoa brands to look out for in India.
Also read: 10 Best Bread Brands In India For Every Taste And Budget
Why include quinoa in your diet?
If you haven't included quinoa in your diet till now, there are plenty of reasons why should you include this amazing whole grain in your diet.
Packed with nutrients: Quinoa is packed with many essential nutrients that your body needs on daily basis. It is the only whole grain which is a complete protein, meaning it contains all the nine essential amino acids that your body can't make it's own. Moreover, it's a great source of other nutrients like fibre, folate, magnesium, potassium, zinc and iron.
Packed with antioxidants: Quinoa is undoubtedly a powerhouse of nutrients, but one of its key benefits is it's high in antioxidants. Antioxidants are essential for overall health, and they help protect your cells from damage. Quinoa is a good source of two flavonoids called quercetin and kaempferol, which has anti-inflammatory properties and act as antioxidants in your body.
Gluten-free: Being gluten-free is one of the important reasons behind quinoa's popularity. About 6 to 8 million people have celiac disease in India, and quinoa is one of the best ways to go gluten-free.
Fibre-rich: With being a good source of protein, quinoa is also a rich source of fibre. Regularly eating quinoa can help you manage your weight and promote digestive health.
Fight chronic disease: Several studies have suggested that including quinoa in daily diet can help prevent many chronic diseases such as diabetes, cancer, heart disease, arthritis and asthma.
Easy to include in diet: The best thing about quinoa is that it's simple to include in your diet. Buy quinoa from the market, and there are plenty of ways in which you can eat it. Such as blend it in your smoothies(my favourite one), sprinkle over salads, add to your deserts, add in soups, or use it just like your rice in dishes.
Things to know before choosing quinoa
There are many different types of quinoa available, so it can be difficult to choose the best one from the market. Keep these points in your mind while choosing quinoa.
The colour of quinoa is not an indicator of its quality. All kinds of quinoa are edible and have almost the same nutritional value.
Choose quinoa that has a uniform colour and is free of debris.
If possible, choose the pre-washed quinoa, as it will be free from saponin (a toxic which makes taste quinoa bitter).
Look for quinoa that is labelled as "organic." This means that the quinoa was grown without pesticides or other chemicals.
Avoid quinoa that has a sour smell, as this means that it is past its expiration date.
Make sure the quinoa is stored in a cool, dry place.
If you have celiac disease or are gluten intolerant, always double-check the label 'gluten-free' in the packet.
9 Best quinoa brands in India in 2022
True elements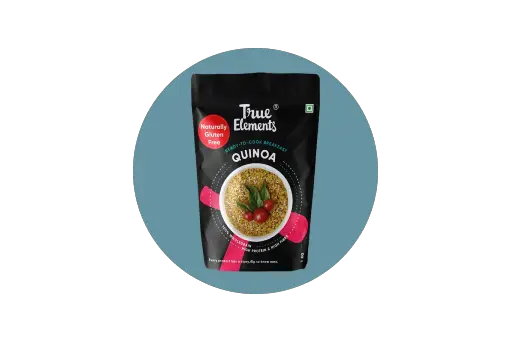 Started in: 2014
Website: https://www.true-elements.com
True elements started in 2014, is one of the most trustable whole grain, including quinoa brands in India. It is the only Indian food brand that has been globally recognised as both 'Clean label' & '100%' whole grain.
They offer you a variety of healthy breakfast to snack options, including Cereals, Oats, Granola, Muesli, Flakes, Dry fruits and Seed mixes without any chemicals, preservatives or added sugar.
Some other range of products they offered include:
Oats
Oatmeal
Muesli
Granola
Flakes
Dry fruits
Snacks.
Yogabar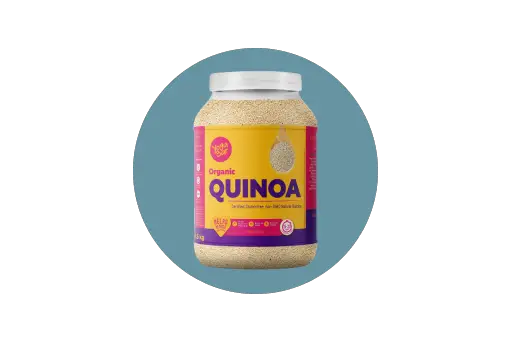 Started in: 2014
Website: https://www.yogabars.in/
Yogabar is another well-known quinoa brand in India, with products made entirely of natural ingredients and free of artificial flavours and preservatives.
The brand began its journey with go energy bars made with natural ingredients. At present, more than 15 stores, including Amazon and Flipkart, carry the brand's products, which include No maida choco breakfast, high protein muesli, peanut butter, juices, whey protein and many more.
They also have a section on their website dedicated to children, where you can purchase organically produced food for your children.
Nourish you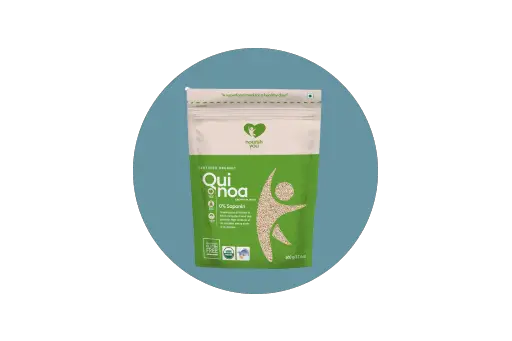 Started in: 2013
Website: https://nourishyou.in/
Nourish You was founded in Hyderabad in 2013. The brand began it's journey with homegrown quinoa and chia and now offers a variety of 100% organic food products.
The brand exports its chia seeds to Asian countries like Vietnam, Thailand, Singapore and Hong Kong and quinoa to some parts of Australia.
Nourish you sells quinoa in a variety of flavours, including white quinoa, quinoa with brown rice, and quinoa with ragi fillings. So, if you choose Nourish you as your quinoa brand, you'll have a wide range of quinoa varieties to try.
Some other range of products they offered include:
Edible seeds
Muesli
Ragi oatmeal
Nut mixes
Omega meal mix
24 Mantra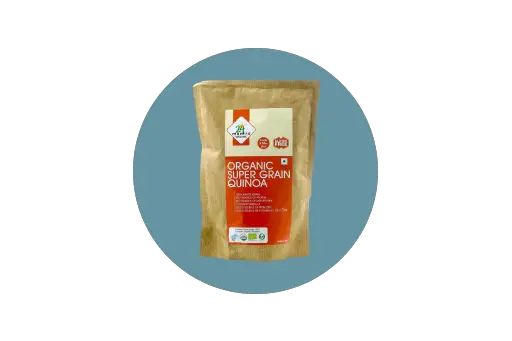 Started in: 2004
Website: https://www.24mantra.com/
Started in 2004, 24 mantra is one of India's most popular organic brands selling quinoa, rice, millet, seeds, spices, pulses, papad, sweeteners, and other foods.
The brand works with over 45,000 farmers in India to produce kitchen staples, packaged foods, and beverages, and it serves over a million customers each month.
It is sold in over 280 towns and has a stronghold on the South Indian market. Its products are available in all the leading ecommerce portals, including Amazon, Flipkart and Snapdeal.
Urban platter
Started in: 2015
Website: https://urbanplatter.in/
Urban Platter is a Mumbai based brand that was founded by two brothers, Chirag Kenia and Dhaval Kenia, in 2015.
The brand started its journey with the tagline "simply good food" to consumers who wanted a more personal connection with what they eat.
Today, there are more than 2500 products that the brand deals with, and all of them are 100% chemical-free and vegetarian. Also, the brand has its presence on all the leading ecommerce platforms such as Amazon, Flipkart, Big Basket etc.
Some of the most popular categories of the brands are:
Nuts and seeds
Herbs and spices
Beverages
Superfoods (Quinoa, oats, muesli)
Breakfast
Snacking
Sauces and condiments
Neuherbs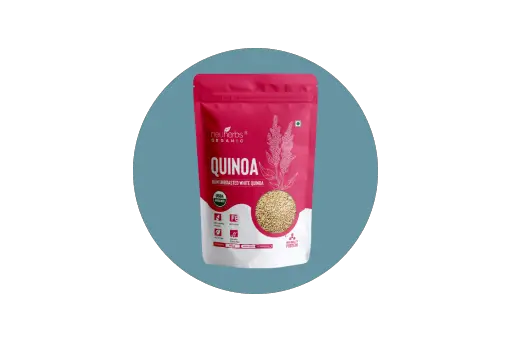 Started in: 2016
Website: https://www.neuherbs.com/
Neuherbs is a Noida-based brand founded by the two brothers Amit Tyagi and Namit Tyagi. The brand started its journey by selling green tea and apple cider vinegar to consumers.
The brand has become a go-to for Indian consumers looking for products in the health and wellness segment. Their products contain high-quality nutrients from natural ingredients, which is a safer and healthier alternative to unhealthy artificial dietary counterparts.
To deliver maximum quality assurance, the brand has set up its own manufacturing unit in Greater Noida. This unit constantly monitors and ensures that there are no discrepancies in product quality.
Neuherbs has its presence across all popular digital platforms such as Amazon, Flipkart, Pharmeasy, and 1MG. It also has an offline presence across Delhi-NCR, Jammu & Kashmir, and Rajasthan at present.
Some of the most popular categories of the brands are:
Weight loss
Daily vitamins
Hair & skin
Digestive health
Immunity & well being
Organic tattva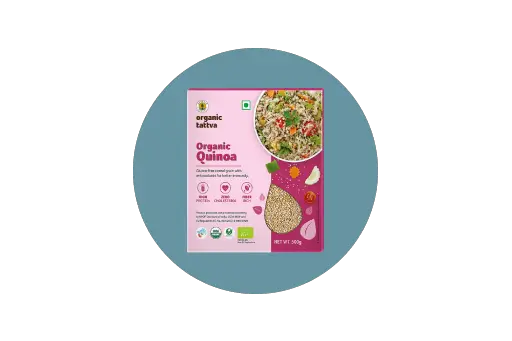 Started in: 2012
Website: https://www.organictattva.com
Started in 2012, organic tattva is one of India's most popular organic food brands. Its products not only taste better but also have more nutrition and are 100% organic and chemical-free.
If you are looking to choose a brand that will provide you food direct from the farm to your kitchen, organic tattva is the way to go.
Some of the categories that the brand has to offer include:
Rice
Cereals & grains
Flours
Pulses
jaggery
spices
Superfoods (Quinoa, oats, muesli)
Tea & coffee
Dry fruits
Also read: Top 10 Healthiest Noodles Brands In India in 2022
Pink harvest farms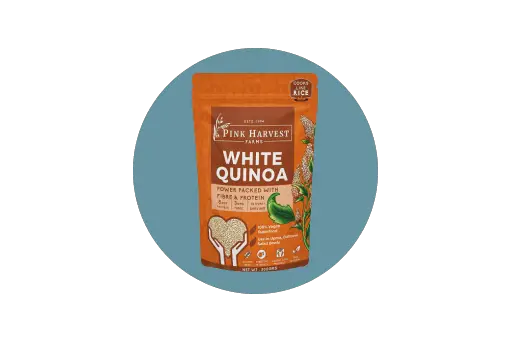 Started in: 2016
Website: https://pinkharvest.com/
Pink Harvest Farms, an Indian label, was founded by siblings Upasana and Devansh Parasrampuria to address the lack of tasty foods.
The company sells homegrown quinoa sourced from Andean fields and grown on their farms. They have a unique quinoa variety known as 'tricolour quinoa,' a mix of white, red, and black quinoa.
If you purchase from their official website, the brand products are delivered free of charge across India.
Quinoa varieties include:
White quinoa
Tri-colour quinoa
Masala quinoa
Quinoa crispies
Dar chocolate quinoa crackle
Anglophilia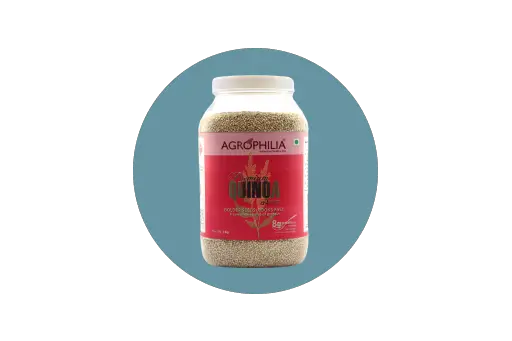 Started in: 2017
Website: https://www.agrophilia.in/
Anglophilia was founded on the principle of providing high-quality products at a reasonable price. That means buying agrophilia quinoa is less expensive than buying other quinoa brands.
They currently only sell quinoa and seeds, but they plan to expand their product line in the future.
One of the main reasons for including agrophilia in this list is that it is one of the most popular quinoa brands on Amazon, with an average rating of 4.5 stars. This makes agrophilia a must to try quinoa brand in India.
Final words
Quinoa is a great source of protein, and it is becoming more and more popular in India. The quinoa brands I have listed above are some of the best you can find in India. They all offer food products that are 100% organic and made with natural ingredients.
Try some of these brands and I believe that they will not let you down.